---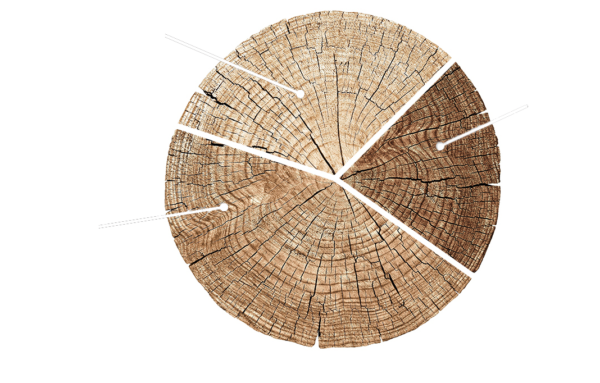 ---
Green biopolymer synthesis from underutilized forestry feedstocks
The SYNBIOMICS project

The SYNBIOMICS project is developing biocatalysts that upgrade the three wood fractions produced by pulp mills: cellulose, hemicellulose, and lignin.
By upgrading, rather than degrading, these renewable biopolymers, this project overcomes major challenges of biotechnologies developed to breakdown lignocellulose structures and builds on the unique qualities of Canada's forest resource.
The optimized biocatalysts developed through the SYNBIOMICS project will upgrade renewable forest biomass to create high-value bio-based polymers for targeted applications, including resins, coatings, bioplastics, and adhesives for lightweight biocomposites.
Project Benefits
Improving The Environment

by replacing petrochemicals used in manufacturing with renewable green materials with lower toxicity and greenhouse gas emissions derived from Canada's forests.

Economic Growth

by creating new products such as biopolymers for use in adhesives, dispersants, coatings, and bio-resins, this project will help to meet global demand for green bio-based products.

Revitalizing The Forestry Sector

by increasing the sustainable forest harvest and supporting the establishment of SME-mill clusters that will drive economic activity and job growth in rural communities.

Improving Pulp Mill Effluent Treatment

by using molecular methods to develop tools that predict and monitor the microbial community dynamics in anaerobic bioreactors.
The bio-based materials that SYNBIOMICS will develop are used in a wide variety of industrial and commercial applications. These materials include:
Fully bio-based substitutes of phenol formaldehyde resins (i.e. no-added formaldehyde resins) for use in wood adhesives and as UV protectants in coating formulations.
Bio-polymers for use in adhesives, dispersants, and coatings.
High quality microfibrillated cellulose (MFC), cellulose nanofibrils (CNF) and cellulose nanocrystals (CNC).